Vollner provides excellence and innovation to our customers as we continue to expand and explore in the area of LED Lighting.
We provide and utilize products that are biodegradable, non hazardous and non toxic to human life, marine life, flora and fauna.
With Alpha you get innovations that work to your advantage. Out patented PowerFrame stamped grid technology lasts longer and is safer than conventional grids.
About Us
Target Solutions Ltd is a customer oriented organization providing products of excellence and professional service to meet the needs of an ever changing world. For over 30 years we have successfully provided our satisfied customers with effective solutions that have been accomplished through strategic alignment with companies of expertise and a diversity of product knowledge. Click here to read more
Contact Us

1 (868) 235-5551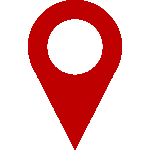 #5 Suite Drive,
Trincity Industrial Estate, Trincity,
Trinidad and Tobago

sales@targetsolutionstt.com