AFFORDABLE QUALITY
Ostin Battery® is dedicated to making high-quality batteries accessible to all, without breaking the bank. We understand the importance of reliable energy sources in today's world, and we strive to offer affordable power solutions that don't compromise on performance. Our brand is built on the principles of affordability and reliability.
Affordability is at the heart of our brand philosophy. We believe that everyone should have access to reliable batteries without having to over pay . By keeping our costs down and optimizing our production processes, we ensure that our batteries are priced competitively, making them accessible to a wide range of customers.
RELIABLE POWER SOLUTIONS
Reliability is a key focus for us. We know that when you depend on batteries, you need them to work consistently and efficiently. That's why we meticulously test our batteries and adhere to stringent quality control measures to ensure they meet industry standards. Our commitment to reliability means you can trust Ostin Battery to provide the power you need, whenever you need it.
With Ostin Battery, you can expect a straightforward, no-frills approach to power solutions. We prioritize delivering quality batteries at affordable prices, allowing you to power your everyday devices without breaking your budget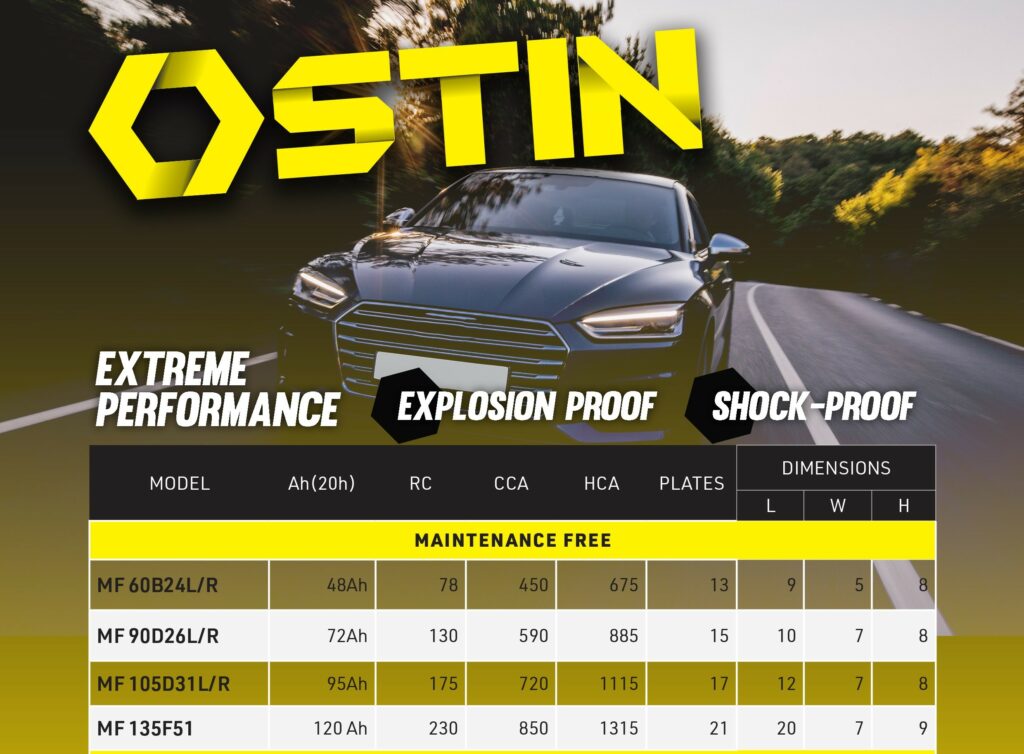 Choose Ostin Battery® for low-cost and reliable batteries that won't let you down. Experience the perfect balance between affordability and quality, and enjoy the convenience of having reliable power solutions at your fingertips. Power up your life with Ostin Battery!