COMFORT . DURABILITY . SAFETY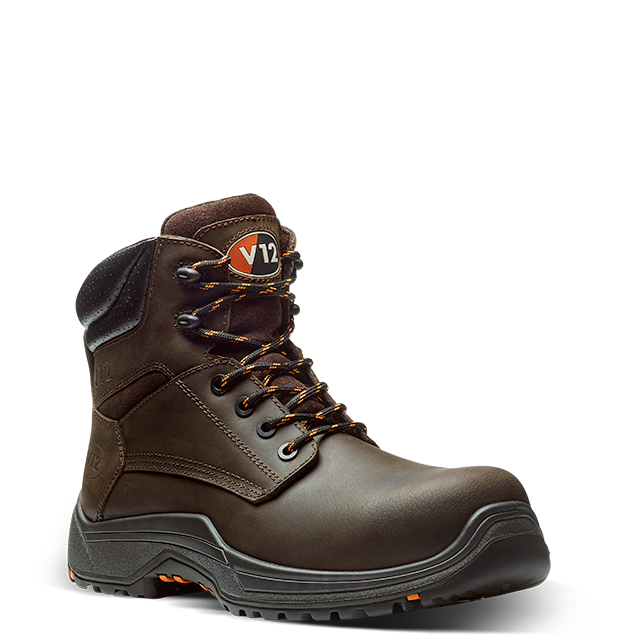 BISON
EH (Electrical hazard) Rated, Lightweight, Metal-free and with non-snagging eyelets, the Bison is created on a new last and has an improved shock absorbing footbed.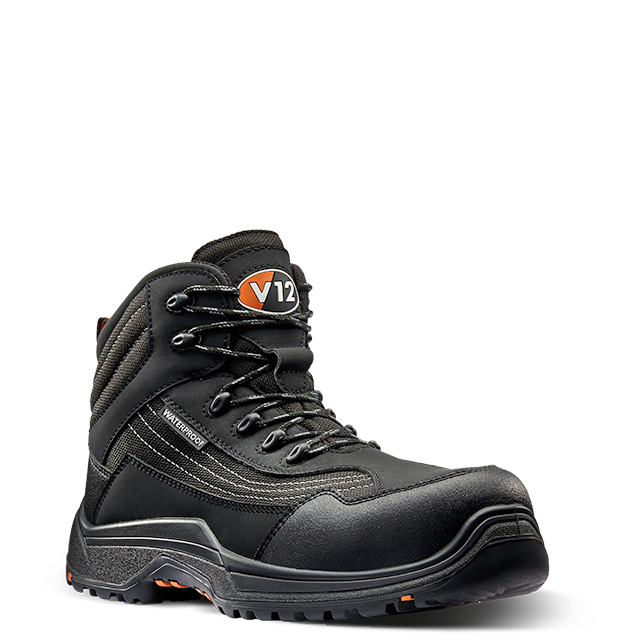 CAIMAN
A waterproof and breathable boot. Featuring a full length footbed, and lightweight composite midsole and toecap, making the Caiman incredibly durable and comfortable. Constructed from advanced modern materials, this non-leather boot is completely Vegan friendly.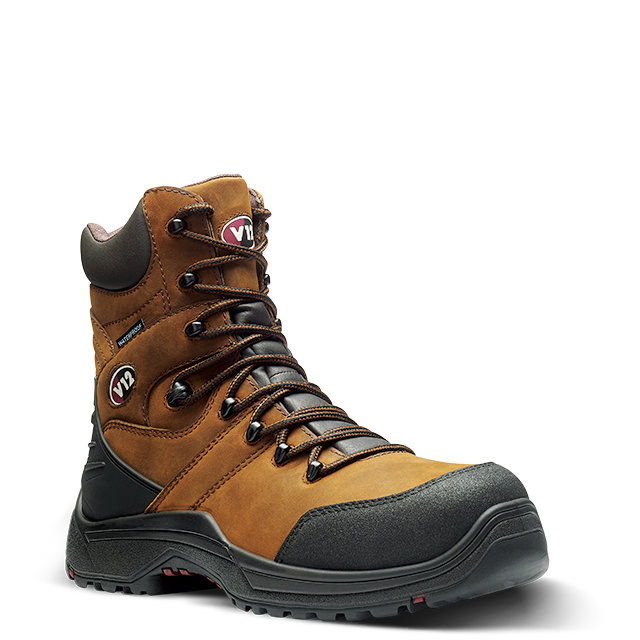 ROCKY
Created to a new extreme comfort shape for daylong comfort. With a waterproof covered zip and a traditional lace system, it is the perfect combination of easy access and adjustability.
V12
Intelligent Grip System
Three years in the making, V12 have developed the SRC approved Intelligent Grip System (IGS) to provide grip when it really counts. Combining customer feedback with extensive internal research the new sole unit features hex pattern for water dispersal, ladder grips for working at height and angled heel strike for slip prevention and breaking. Following a rigorous testing process, the HSL awarded the IGS a highly prestigious 4-star rating. This is a quality standard that is almost unknown within the kind of demanding environments in which V12 specialise.
Need help choosing the right footwear?
Call us at (868) 235-5551